Only jobs assigned to the Supervisor will be visible by default. View the Getting Started with the Supervisor App guide to learn how to assign a Supervisor to a job. You can see which jobs have been assigned to the Supervisor from two locations:
Builder Portal
Click the Go To icon > Reports.
Navigate to Schedules > Job Progress report.
Filter the Options on the left as needed and click Apply.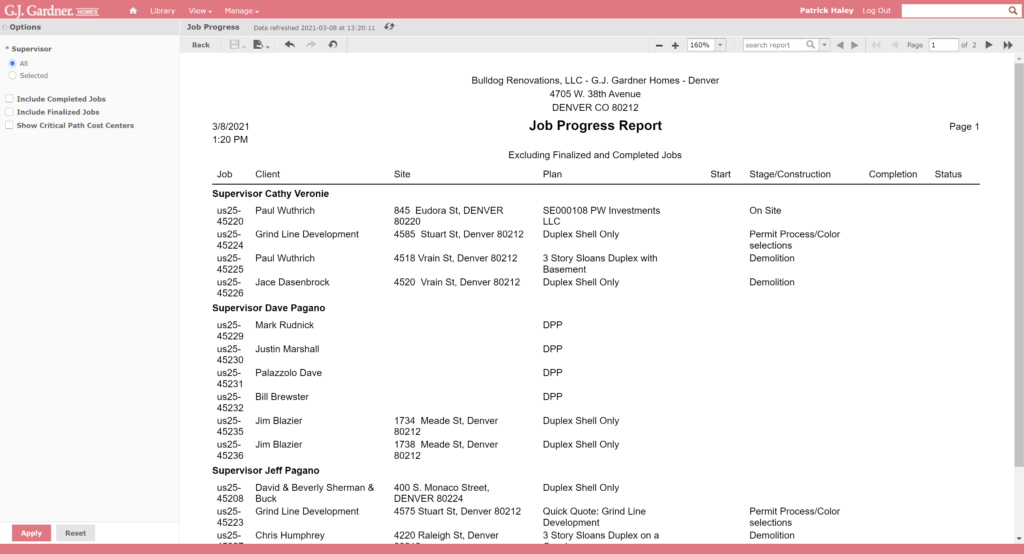 Intranet
Navigate to Docs & Files > Contracts.
Select the desired filters and see the Supervisor column.