The Communications report generates a list of communications that were performed with a specific Customer during work of your Sales Agents with Customers.
Open the library with reports.
Select Communications.
Define criteria for generating the report, as follows:
| | |
| --- | --- |
| Show | Select the option for showing Communications in the report, as follows: |

Job Communications
Priority
Select the priority of the Customer which is specified in the Sales Folder.

This option is not available if you select Job Communications.

Which Jobs
Select 'All' to generate the report on all Jobs, or 'Selected' to define the range of Jobs. If you select the last option, the From and To boxes becomes available, select the Jobs you want to include into the report.

This option is not available if you select Priority Communications.

Exclude Finalized Jobs
Check the box to exclude Finalized Jobs from the report on Communications.
Show Communications from … to
Define the time period for sampling Communications for the report generation.
Include Message
Check the box to include the message into the report.
4. When complete, click Apply. The system generates the report, as follows: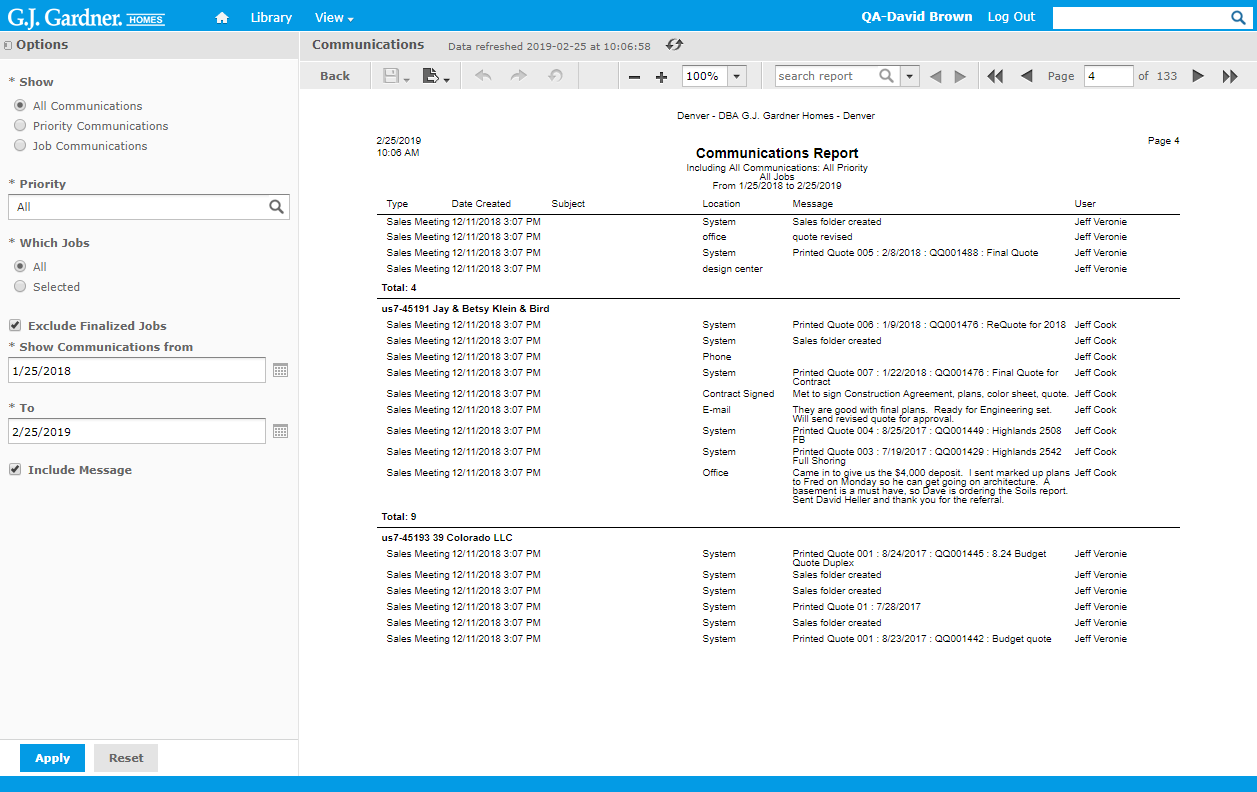 The report shows the following information about the Job:
Type
Type of communication, as follows:

Doc (document)
SMS
Email
Meeting

Date Created
Date when Communication was performed.
Subject
Subject of Communication (applicable to Email only).
Location
Location where the meeting was performed. It is empty for SMS, Email and Document. For meetings and Sales Folder location is retrieved according to information specified by the user.
Message
Message entered during communication.
User
User who performed communication.